2000 Acres of Deer hunting land on Alabama River in Selma, AL
Call early to make a reservation for the upcoming Whitetail Deer Hunting season 2017 - 2018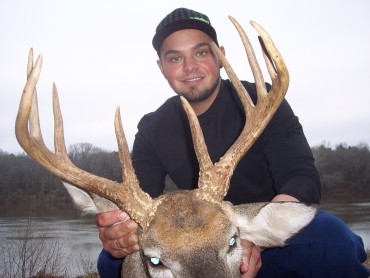 VIEW MORE
WHITETAIL DEER HUNTING
Blackwell Bend Hunting land had lots of nice whitetail deer in previous deer hunting seasons 125+ ... and 2016 gets even better!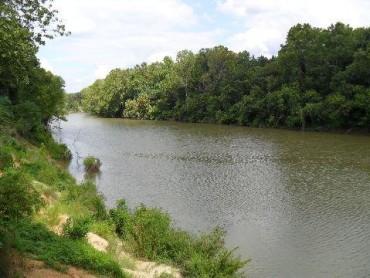 VIEW MORE
HUNTING LODGE
Our Deer Hunting Lodge is located on the Alabama River in Selma AL. Over 2,000 acres of hardwoods, planted pines and 28 planted green fields.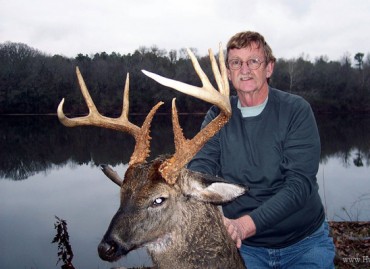 VIEW MORE
DEER HUNTING PHOTOS
See our happy hunters trophy room, Alabama whitetail deer hunting seasons at Blackwell Bend Hunting Lodge.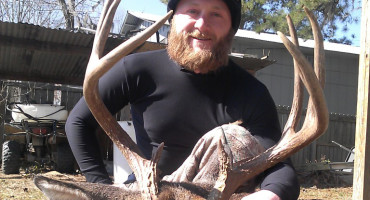 Read more +
22 April 2016 By Alabama Hunting Top 10 in Deer Hunting Alabama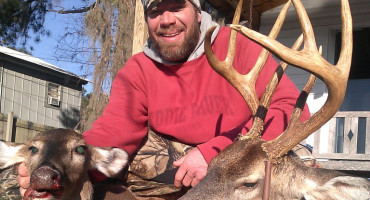 Read more +
22 April 2016 By Alabama Hunting Top 10 in Deer Hunting Alabama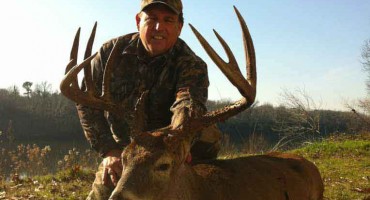 Read more +
21 April 2016 By Alabama Hunting Top 10 in Deer Hunting Alabama
FROM OUR HUNTERS
What our Hunters have to say
Every year for the past 12 years me and my 3 buddy's go on a deer hunting trip, this year we decided on Alabama. After contacting several different outfitters we decided on Blackwell Bend Hunting Lodge and we are very happy we did. The staff was great and very hard working and knowledgeable, we all had good chances at some great bucks the first day. The second day after some hard work by our guide we came across a couple of great bucks and he got us in a good position for a clear shot. We have decided to go back to Blackwell again next year, thanks Frank.

JC and the boys from Tennessee

Frank Carr the owner of Blackwell Bend Hunting Lodge and his crew are true hunters and very hard working. We got more then we paid for and will definitely be returning for another good time.

Sal Mueller Avon, New Jersey

To the guy's at Blackwell Bend, all four of us agree that you guys do what it takes to ensure your customers have a successful hunt and one hell of a good time. Looking forward to next year. Thanks again, Frank see ya'll next year.

Doug Blackmore Roanoke, Virginia
Whitetail Deer Hunting Lodge in Alabama